My sister-in-law graduated from college today. She didn't want to go to the big commencement ceremony, which was kind of a relief for everyone since they're generally 3 or 4 hours long. Instead, her department had breakfast for graduates and their families.
I didn't even think of it until now, but I graduated from college exactly five years ago today. The baby was not quite a year and a half old at that point and the husband was still the boyfriend.
Holy shit, I checked someecards.com for something to send to the sister-in-law and found this: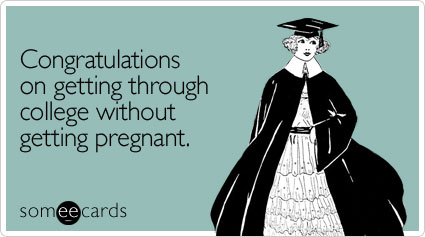 I'm beginning to think that the sole inspiration for someecards is my life.