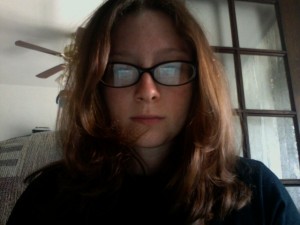 I was badly in need of a haircut. I'm pretty sure my last trim was in February and the last two inches or so of my hair looked like spun sugar gone awry. I realized that I was not going to be able to squeeze an appointment in before I left for Chicago if I didn't go Saturday, so I pounded the pavement of the main street here. The husband joked that I would come home with poofy bangs since the beauty experts in our area tend to cater to a more, erm, nostalgic crowd.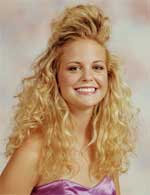 I had faith, however. What I did not have was an appointment and as you might imagine beauty salons are busy places on Saturday afternoons. In fact, the only place that could take a walk-in was a small place that was decked out with Dean Martin figurines and possessed at least half of the world's supply of rollers. I was the youngest person there by about 40 years but hey these are trained professionals and scissors are scissors.
I think the results are just fine and there's not a bouffant or blue hair in sight. And it came just in time for my date with the husband to the Maxwell show which was AWESOME. As I stated last night, I predict that that show will urge a small baby boom and that at least 100 babies were made last night. (None here, though, for the record. I will say that the last time we saw Maxwell live, I was quite pregnant and Maxwell had an indirect role in that development. :-p)
And I know that this might get me kicked out of the sisterhood, but Maxwell's version of "This Woman's Work" is amazing and absolutely slayed everyone last night.
I really wanted that song to be playing when I gave birth, and yes I had seen She's Having a Baby a few too many times, but emergency C-sections tend to blow your soundtrack plans out of the water.
ANYWAY, I'm trying to get myself motivated to do stuff around the house before heading out to the thing later. I think you'll be shocked to learn that it's not going so well.