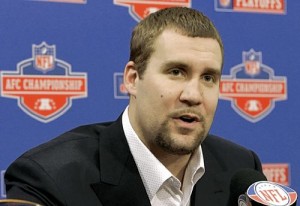 There are lots of things that I could say about this whole catastrophe.
I will say right now that I do not want to discuss the legitimacy of the accusation. I'm just not going to get into it with anyone because offensive shit is always said in such a discussion and I'm at a point in life where I just avoid certain minefields.
I'm mostly just really furious with Roethlisberger not having the sense to behave like a grown man with a lot at stake. Regardless of what may or may not have gone down in that hotel room, this is not the first time that he's acted like a reckless douche. And this is not the first time that he seems to have forgotten that it's not just one career, and it's not just one team. It's a whole city and our pride in what WE accomplish year after year, the Steelers being a big part of that.
The really interesting aspect to all of this is how the Rooneys and Tomlin will respond. They are not subscribers to the theory that any publicity is good publicity. They run a respectable organization and don't tolerate typical antics from their athletes. However, will Ben get special treatment?