There's a day care center on the campus where I work and the caregivers take the kids for a walk, weather permitting, every day. It's a nice treat to be in the middle of the day and come upon a gaggle of toddlers squealing and enjoying the day. For them, everything is all, "YAY I WOKE UP AND HAD CEREAL AND I HAVE A DOG AND YOU HAVE EARS TOO AND LOOK AT EVERYTHING EVERYWHERE ALL THE TIME HOLY SHIT!" And it reminds me, of course, of my kid, both the moments of wonder that he still has at his advanced age and the time when he was still tiny and adorable and didn't do things like READ COMIC BOOKS WHEN HE SHOULD BE GETTING READY FOR SCHOOL OMFG.
Anyway, today while I was running some errands, I saw the kids from the day care center on a patch of grass playing with one of those multi-colored parachutes.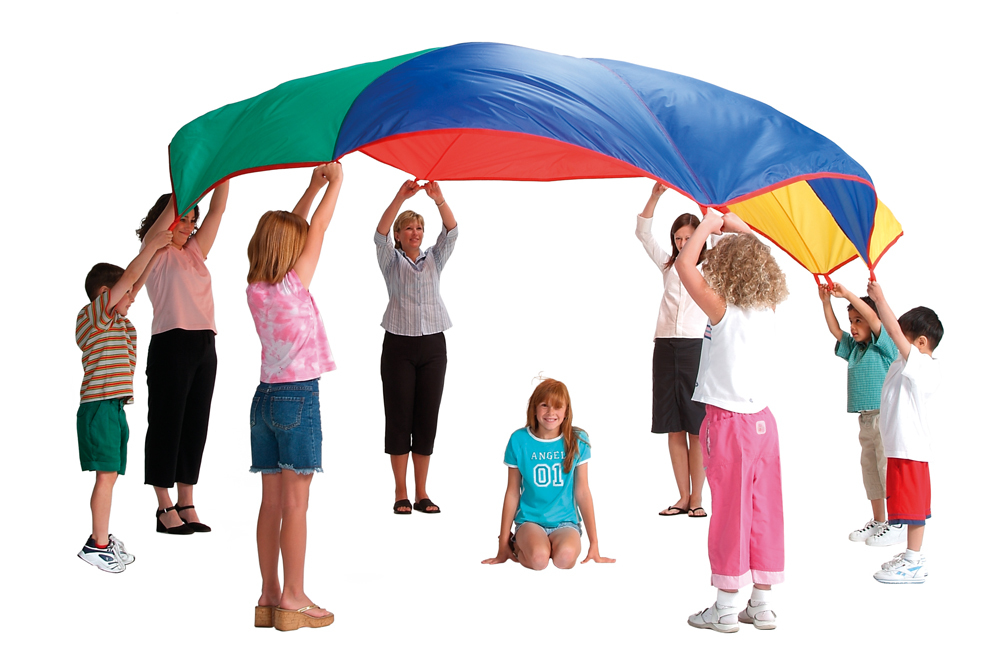 I really had to restrain myself from running over and joining them because a) I had stuff to do and b) I would probably get arrested. I remember being so thoroughly thrilled when it would be gym class during elementary school and the parachute would appear because that shit was the most fun ever. We had a couple of different routines that we would do with the parachute. Sometimes we would hold it up in the air and kids would take turns letting go and running across to tag the next person to let go. We would also let one person sit on the parachute in the middle of it while the rest of us wildly shook it up and down. I always liked this because the silky parachute would always brush against my face and it felt and looked so pretty. But the best would be when the teachers would lift the parachute high in the air, all the kids would run under, and then the teachers would hold the parachute on the ground so that we could be encapsulated in it for a few precious minutes. Once under, we would all shriek and run around, because we were inside something, which was always so thrilling for some reason. And for a few wonderful seconds the world was just big enough for us to run all over it and was as colorful as it was in our dreams.